FOUNDING OF THE COMPANY
SEIREL Automatismes was founded in 1985 by three former executives of the Compagnie Electro-Mécanique (CEM). 
EXCEPTIONAL ACHIEVEMENTS
1988 : Arc en Ciel funicular – Bourg Saint Maurice (73)
1989 : PECLET funitel – Val Thorens (73)
1990 : Renovation of the Aiguille du Midi cable car – Chamonix (74)
1991: Perce Neige funicular, first automatic safety control with redundant 3-pole PLC – Tignes (73)
OBTAINING CERTIFICATION AFAQ ISO 9001
This certification confirms the company's genuine commitment to quality.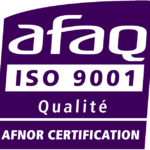 MAJOR INNOVATION: AUTOMATIC SAFETY CONTROLS
1996 : La Moutière chairlift, first automatic safety control in France with PILZ – Val Thorens (73)
1997 : Les Cascades declutchable chairlift, first chairlift with dual contour technology – Val Thorens (73)
CREATION OF SEIREL Andorra
Creation of the subsidiary SEIREL Andorra to get closer to its customers in the Pyrenees.
CREATION OF SUPREME
Creation of Supreme, the ski lift monitor
CREATION OF SELEST
Development of SELEST patented load simulation system
INTEGRATION IN THE GÉRARD PERRIER INDUSTRIE GROUP
SEIREL Automatismes became a subsidiary of the Gérard Perrier Industrie Group in 2007. The company thus acquired a new dimension around its core activities (cable transport, safety and lifting) and manufacturing capacity expanded and controlled inside the Group through the subsidiary GERAL.
2007 :Compliance of a treatment furnace with 2000 safety I/O.
PRESTIGIOUS RENOVATIONS
2010 : Renovation of the TAKAMAKA funicular – Reunion (974)
2012 : Renovation of the Portillon funicular and cable crane – Bagnères de Luchon (31)
MASE CERTIFICATION
Safety, Health and the Environment are of concern to Seirel Automatismes, not just for its teams but also for its customers.
With this in mind, Seirel Automatismes joined MASE certification and from the start obtained its qualification for three years.
Its practices and compliance with the rules saw the qualification extended in 2018 for a further three years.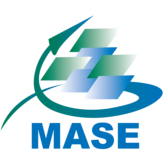 EXCEPTIONAL WORKSITES
2016 :
La Penfeld cable car, first urban cable car in France – Brest (29)
Renovation of the Del Parque chairlift – Ushuaïa (Argentina)
2017 :
Renovation of the La Grande Motte cable car – Tignes (73)
La Morain declutchable gondola lift, with unattended operation – Val Thorens (73)
2018 : 
Renovation of the Arc en Ciel funicular – Bourg Saint Maurice (73)